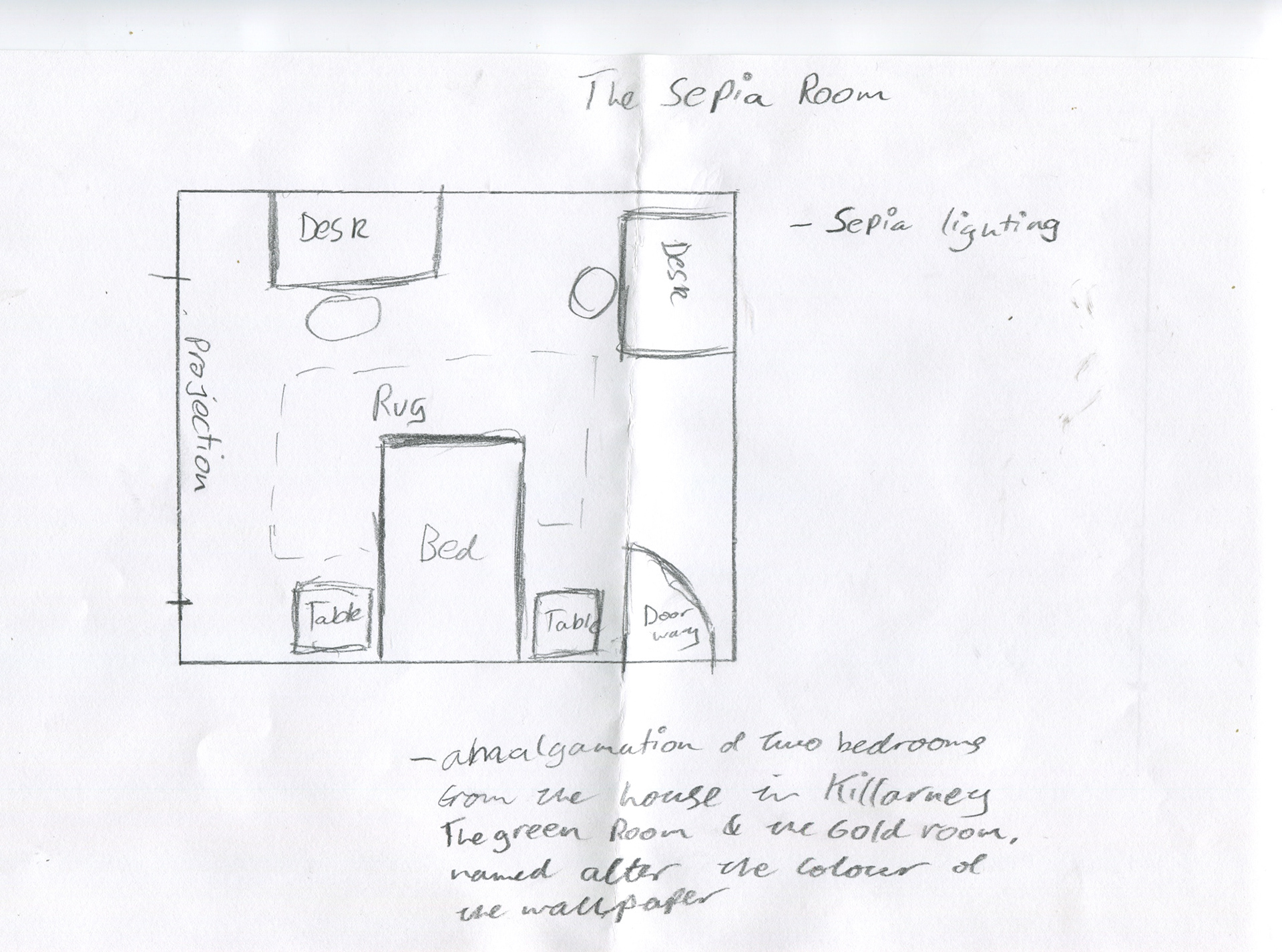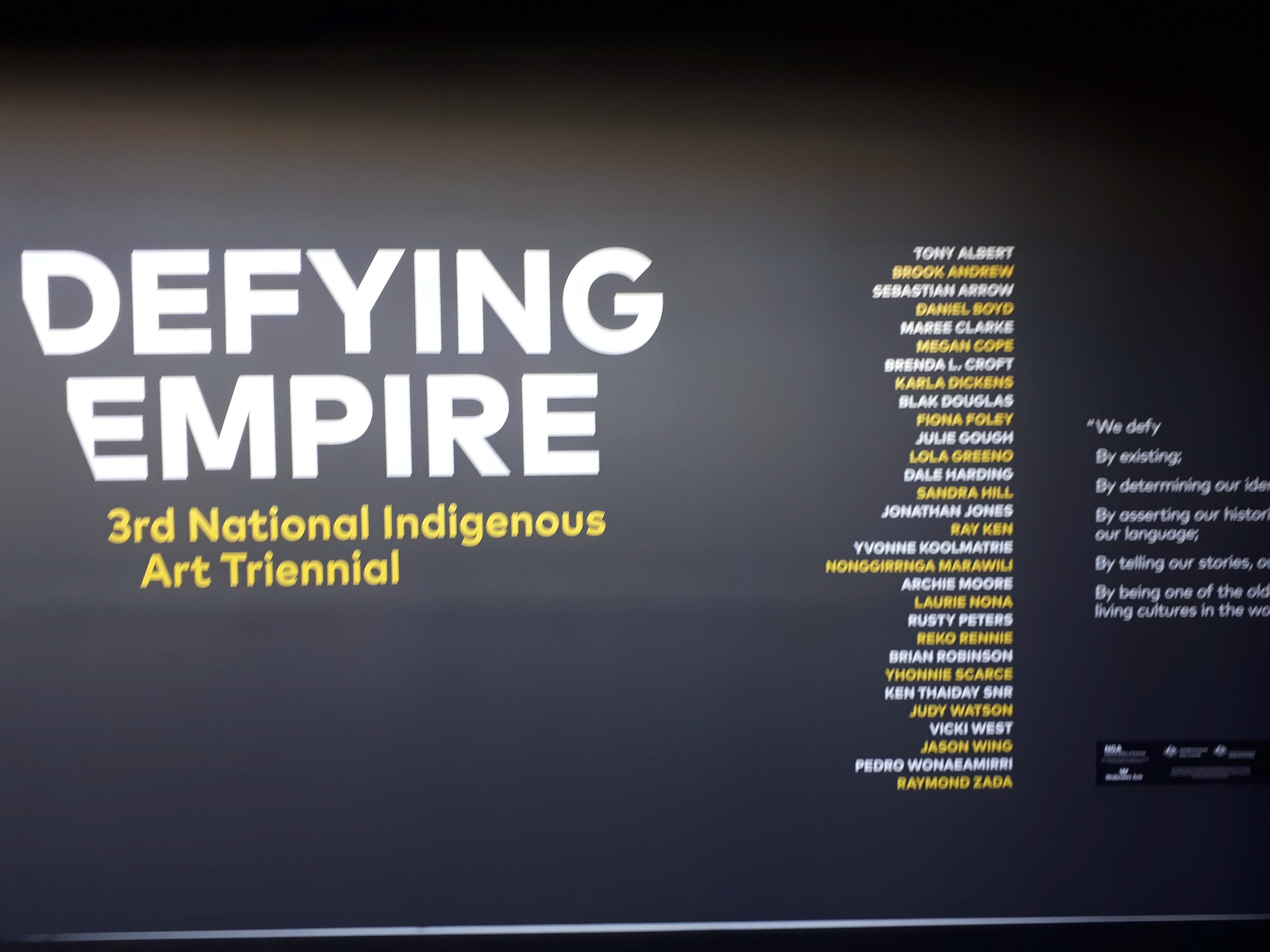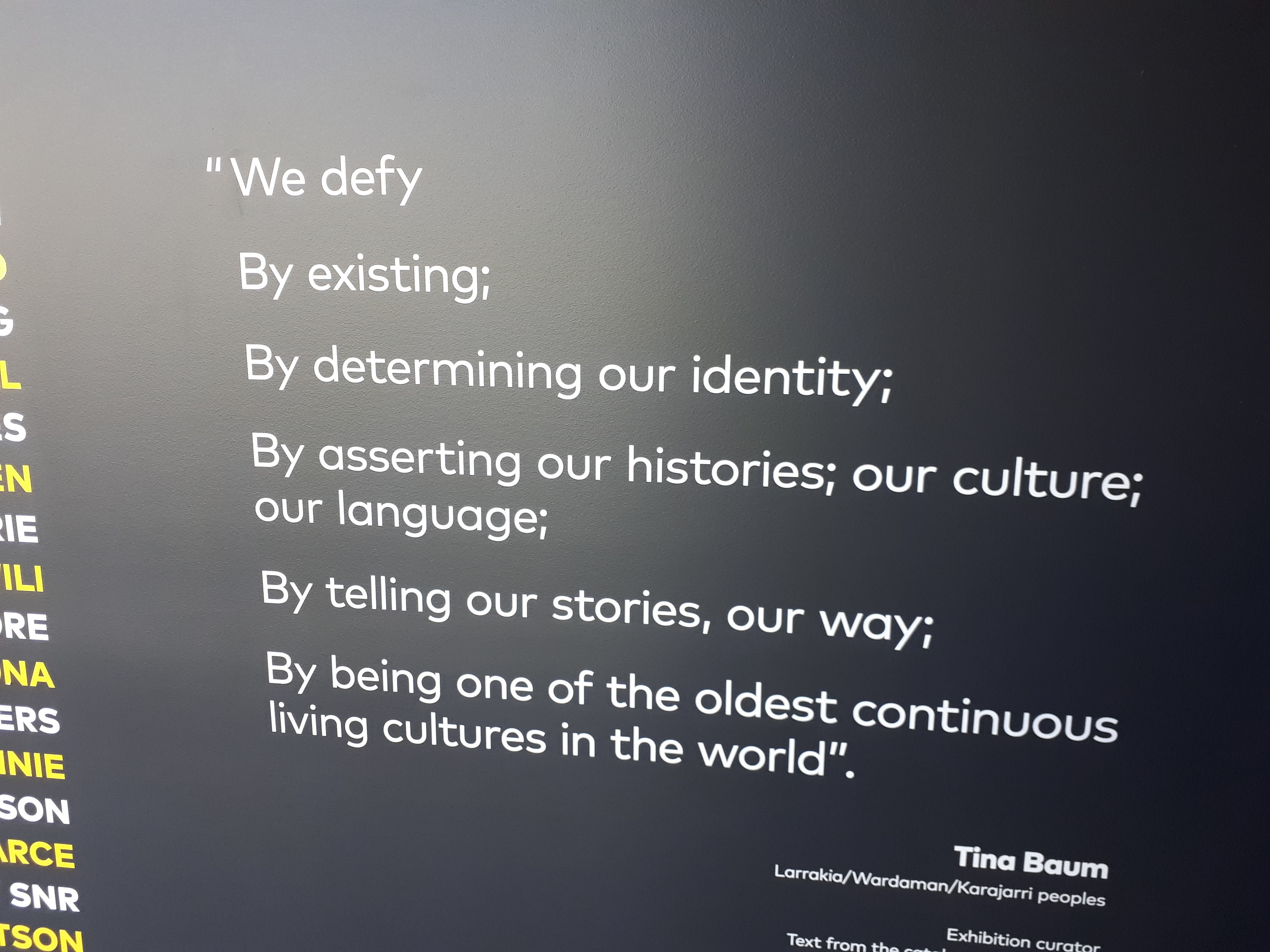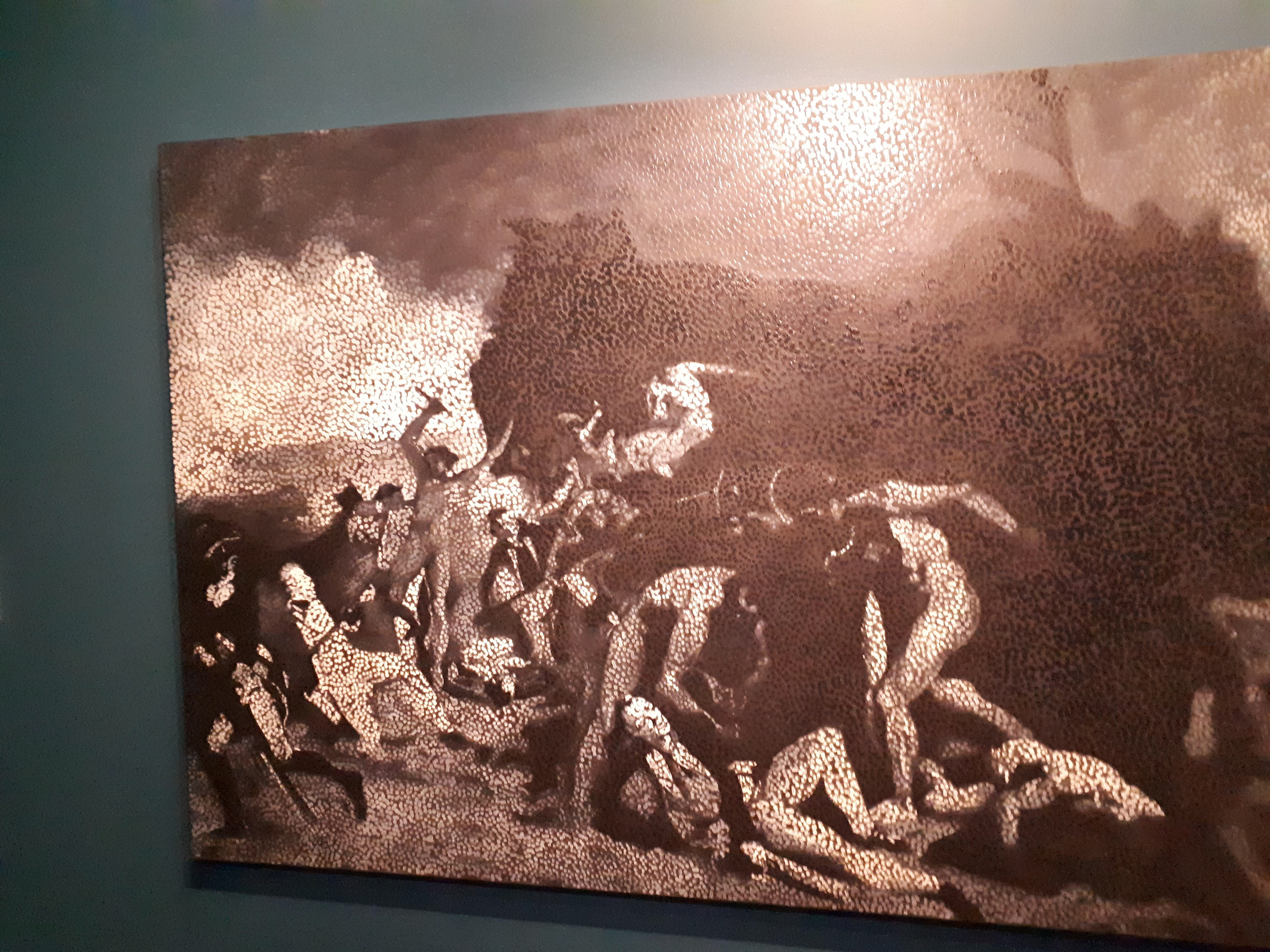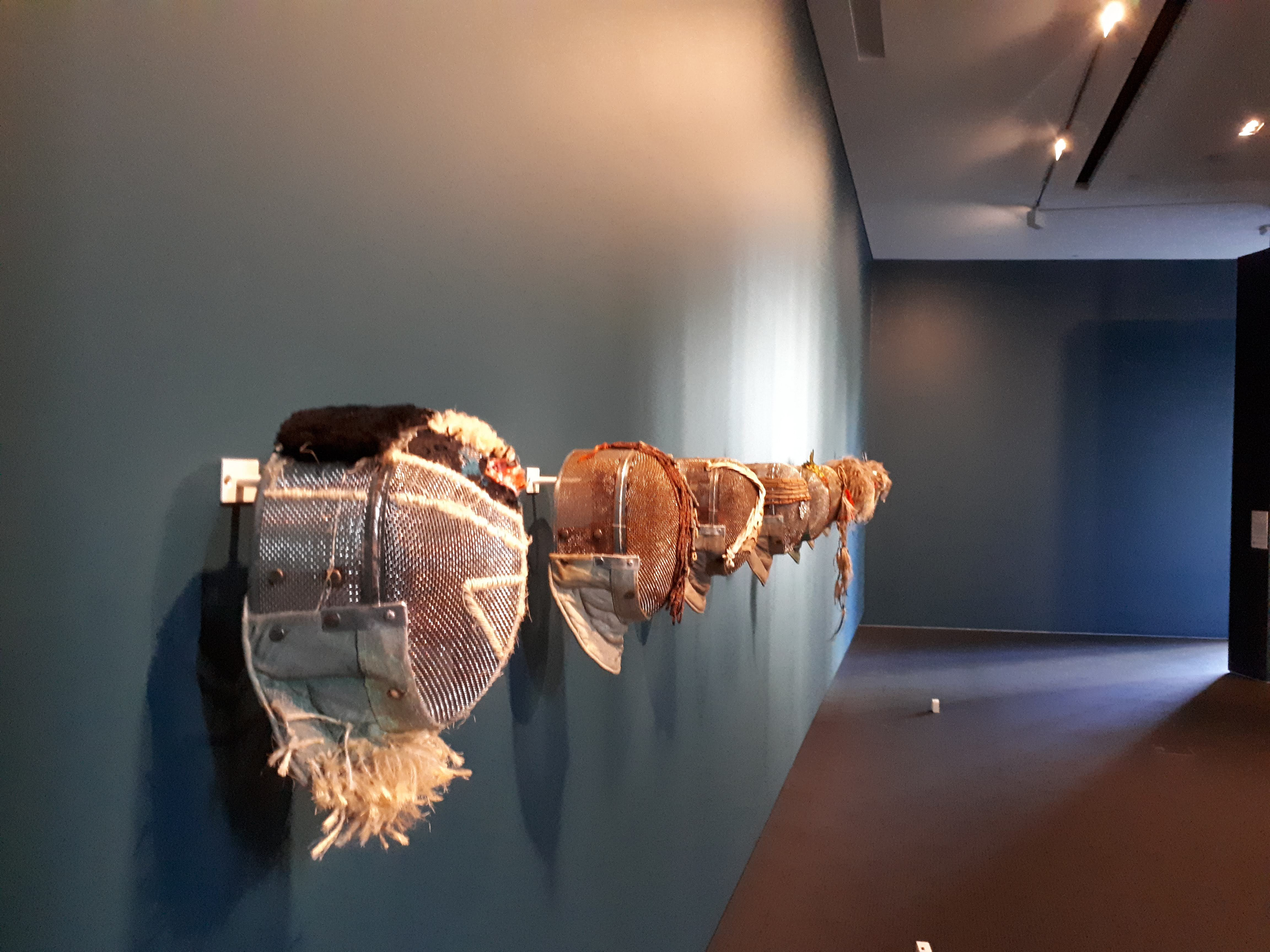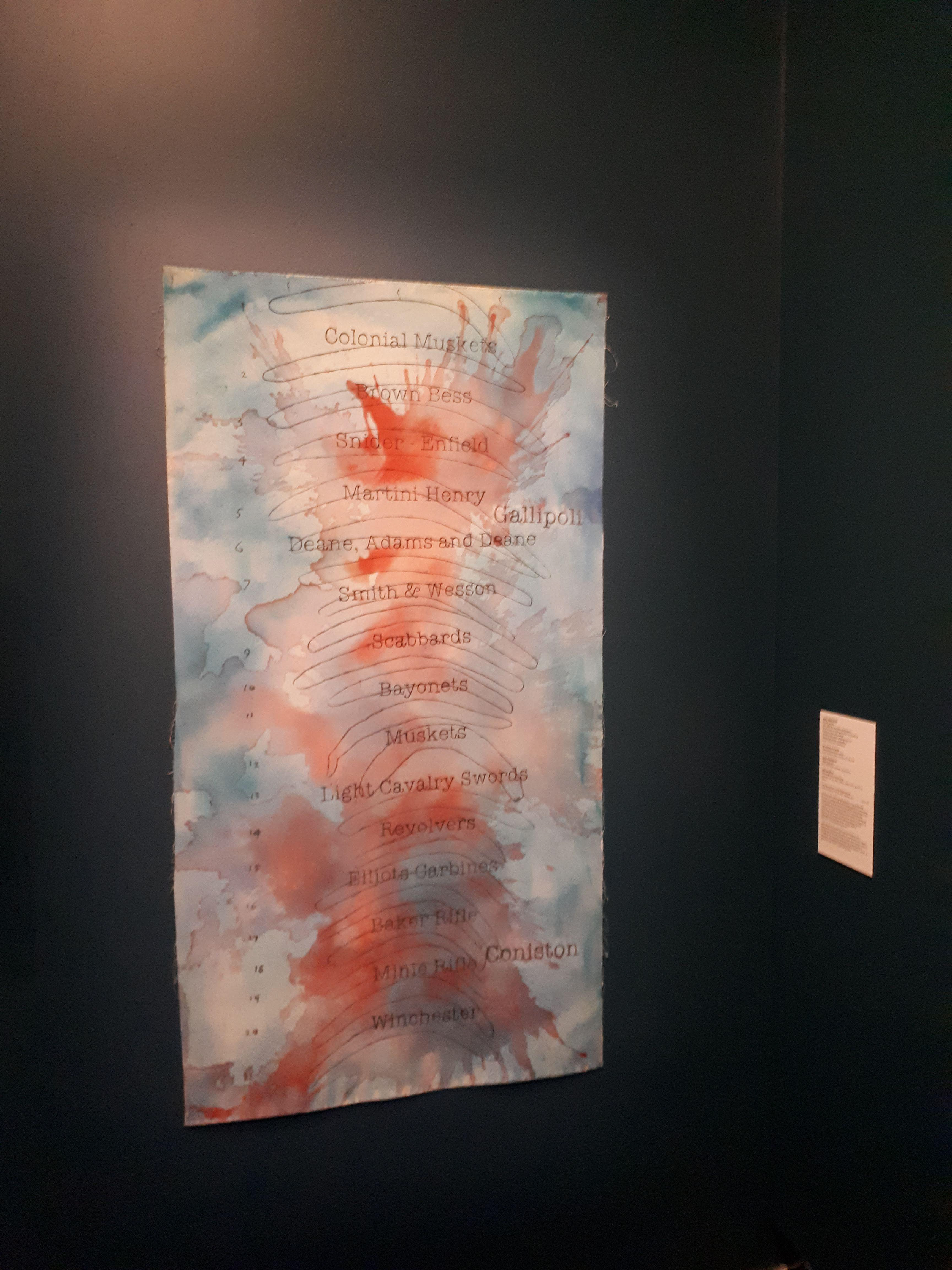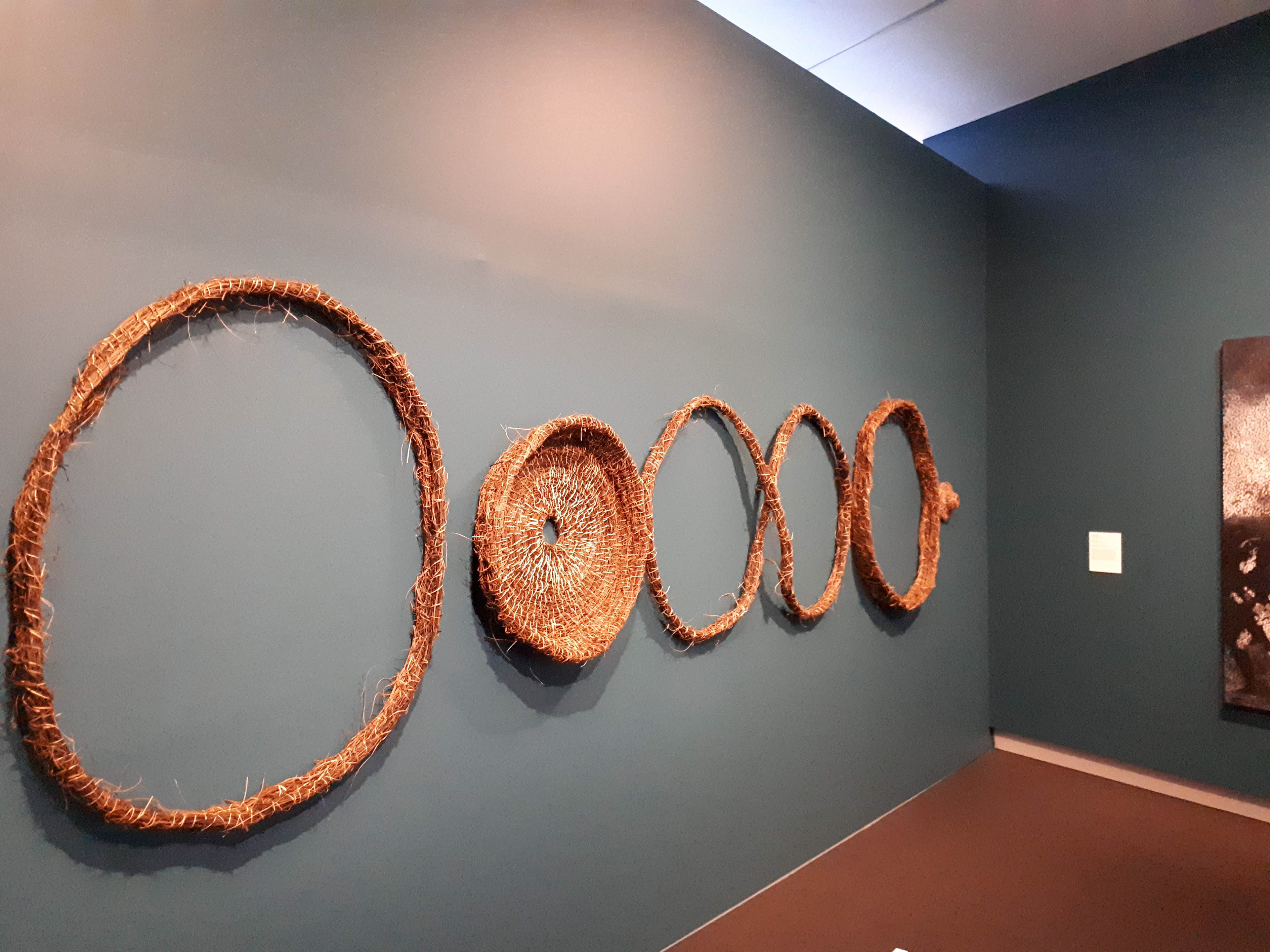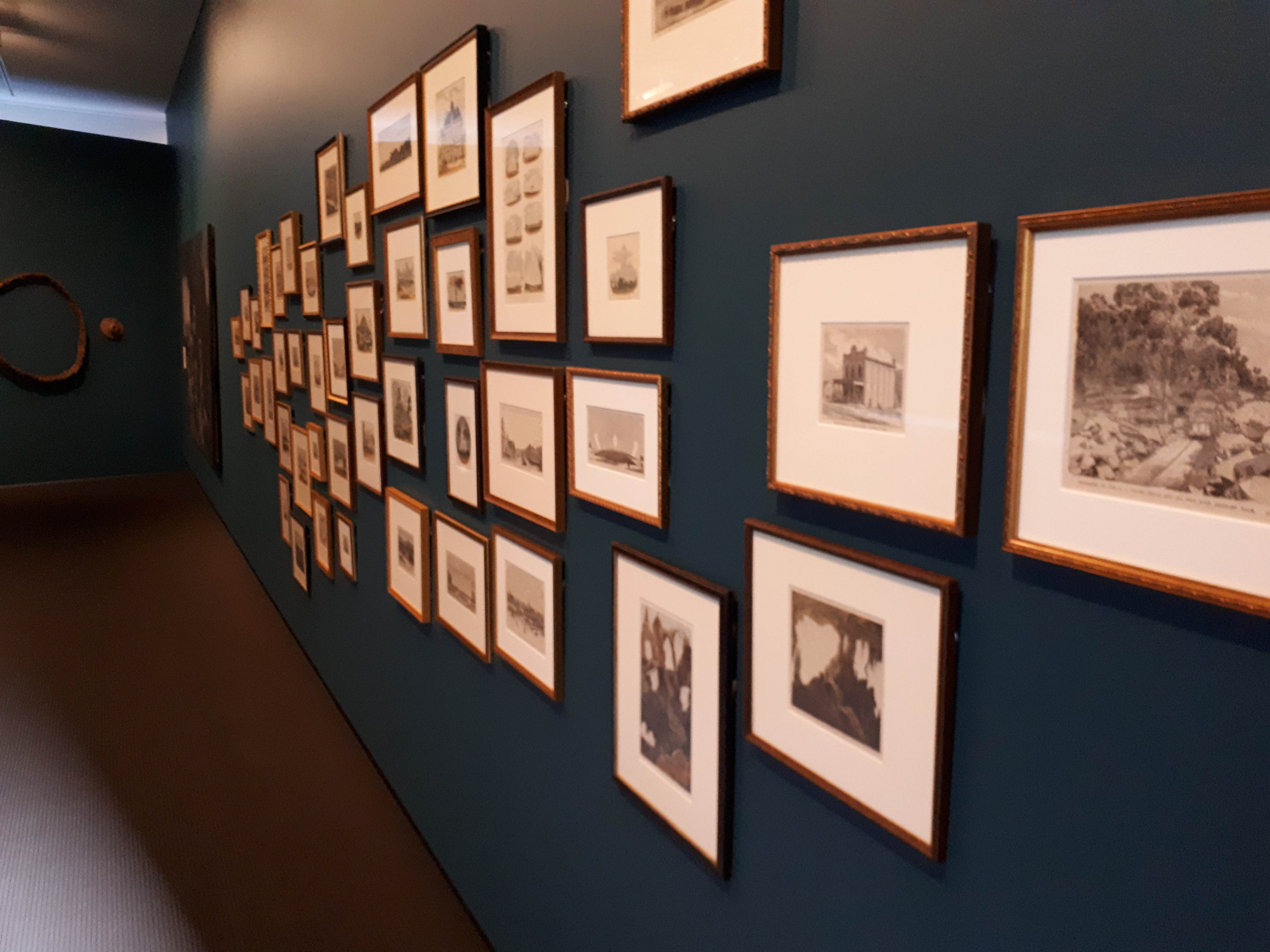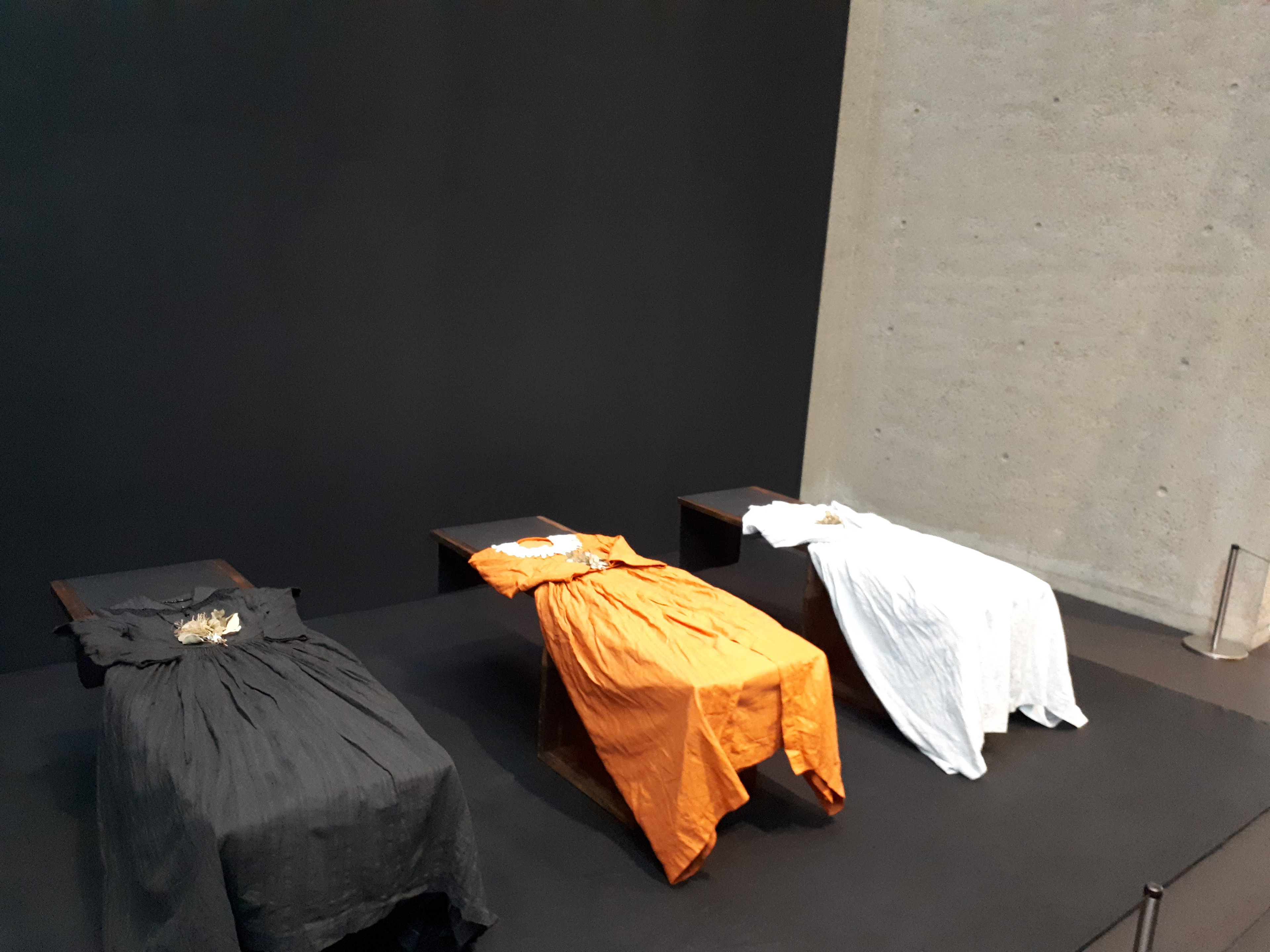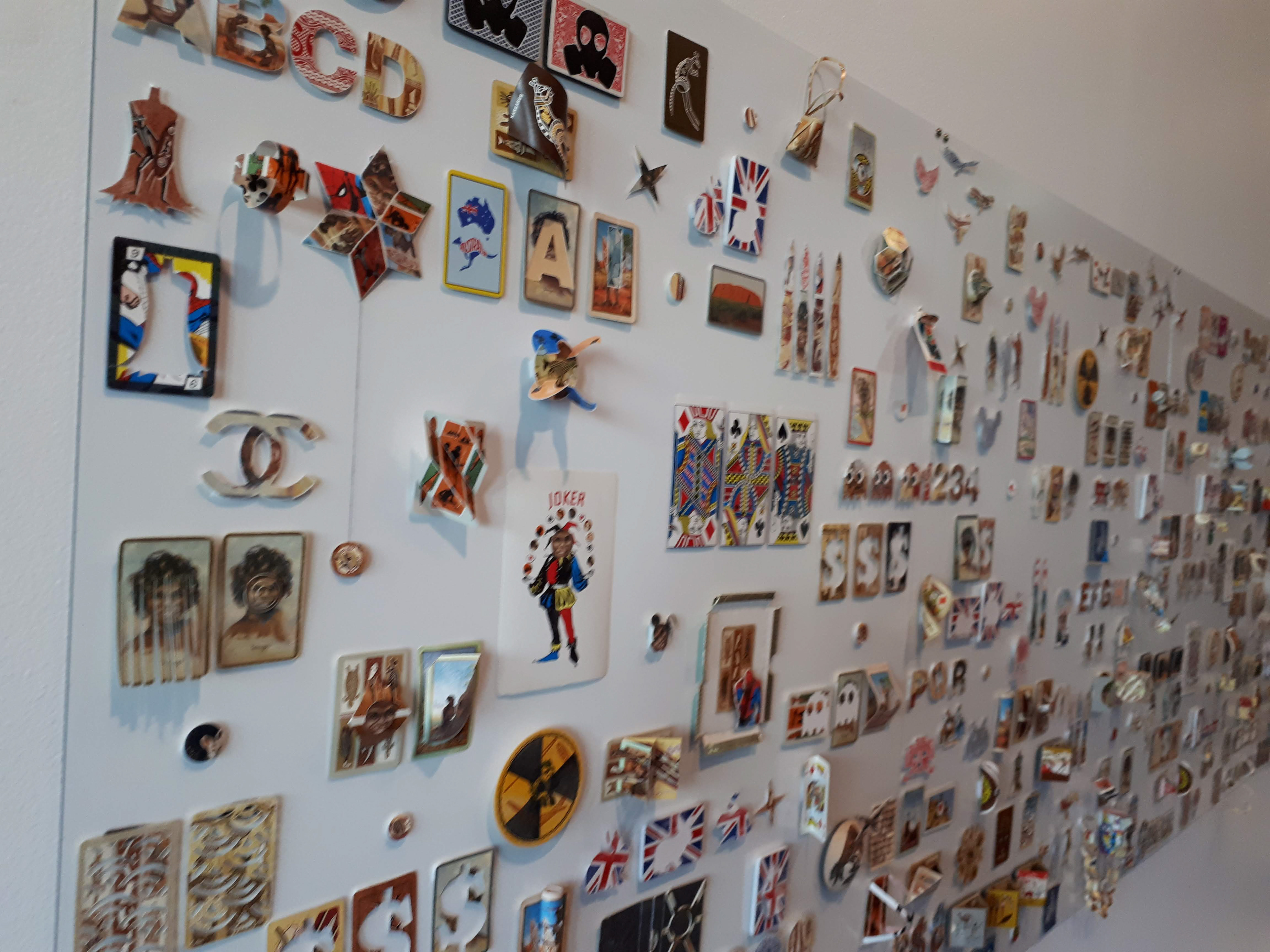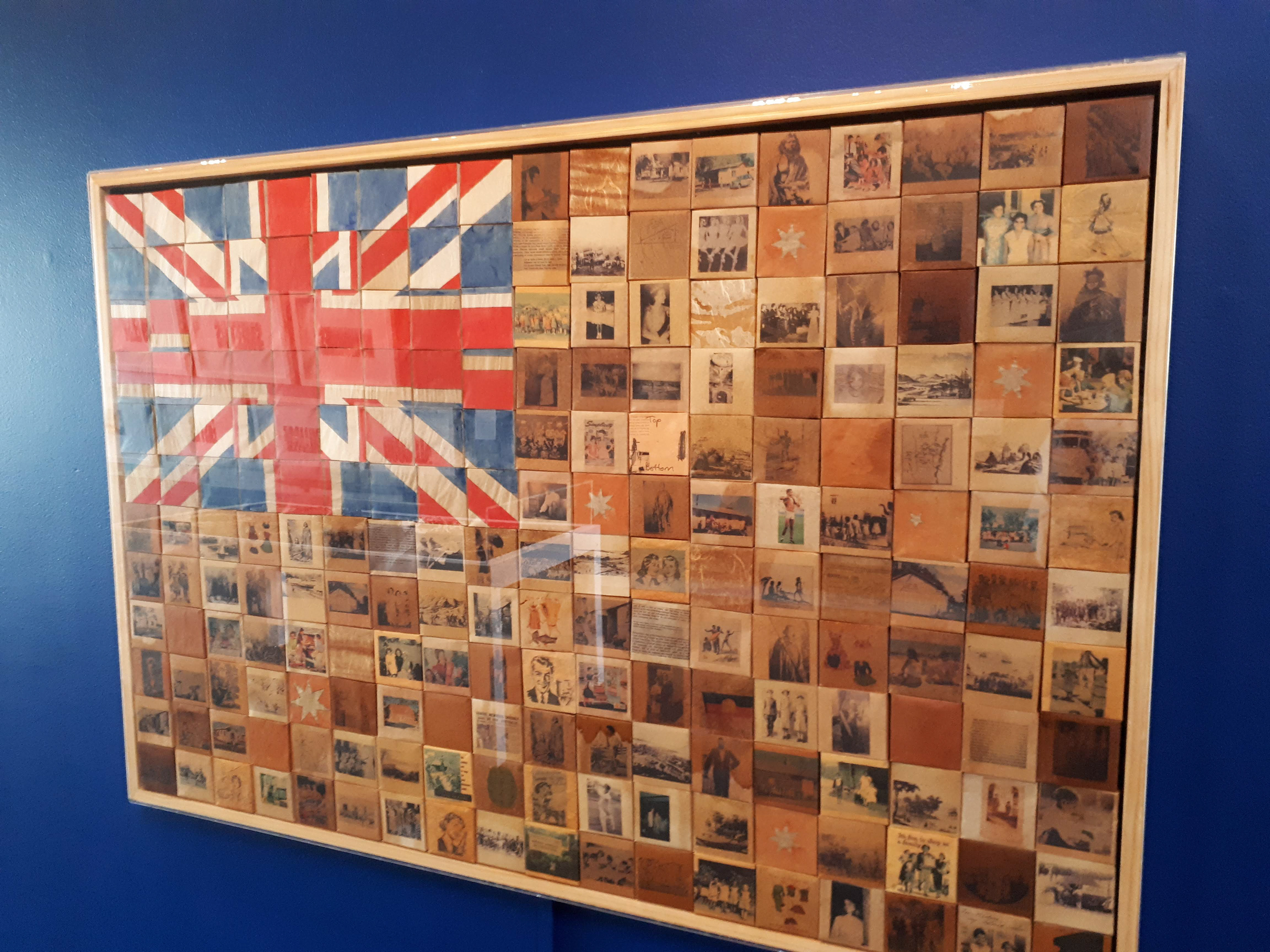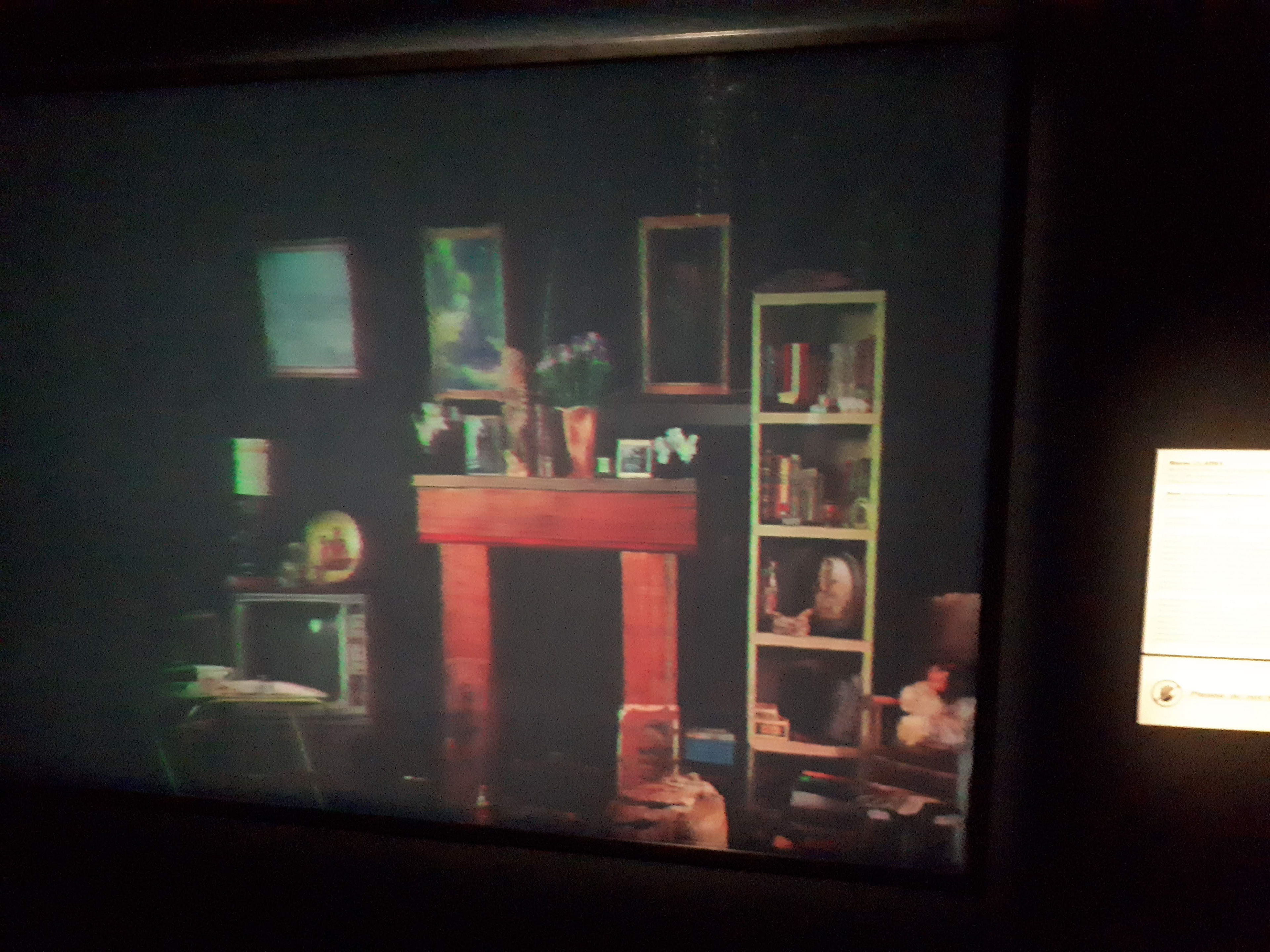 Visited the UQ Art Museum to see the exhibition 'Defying Empire', thought it was very provoking and some works even resonated with me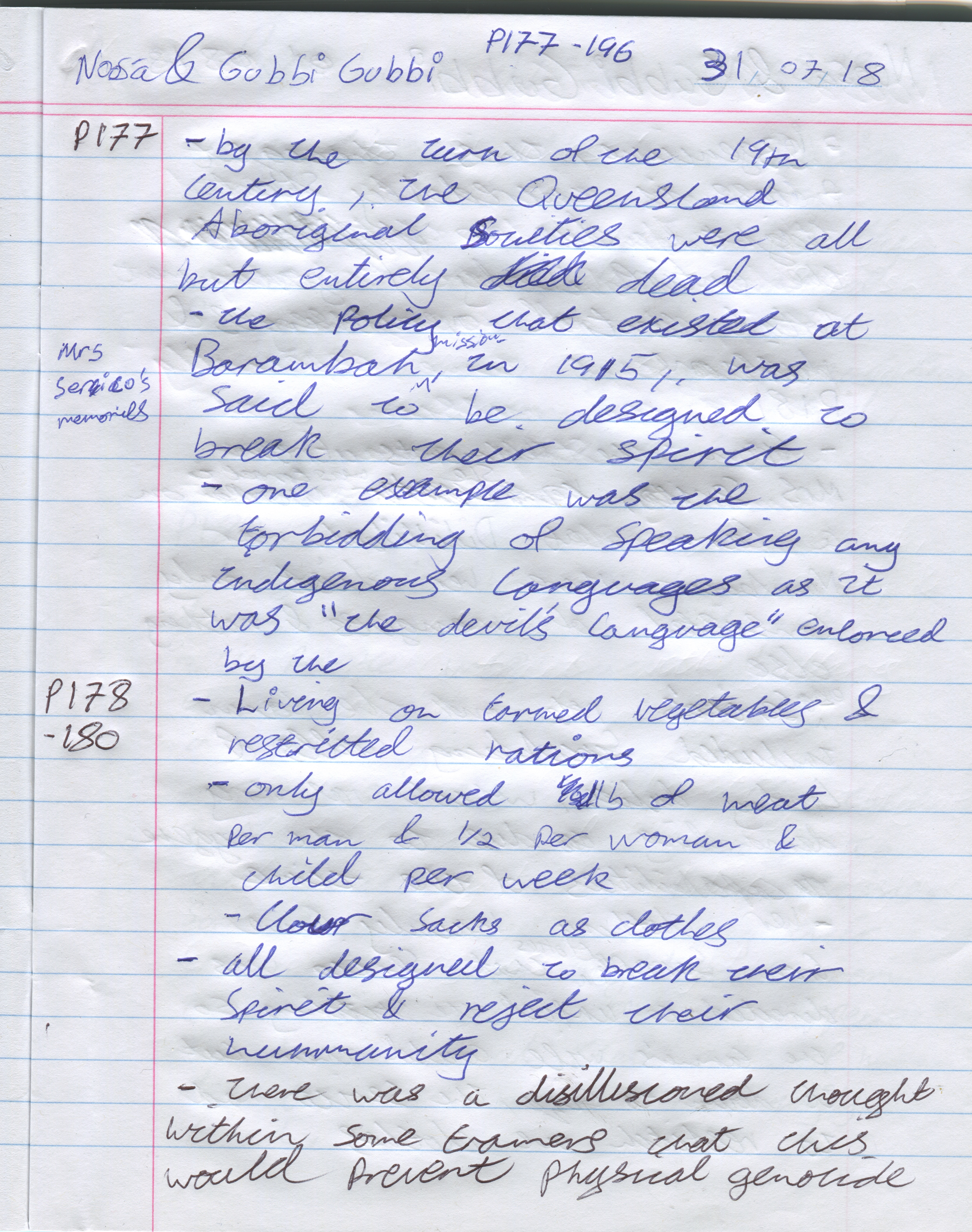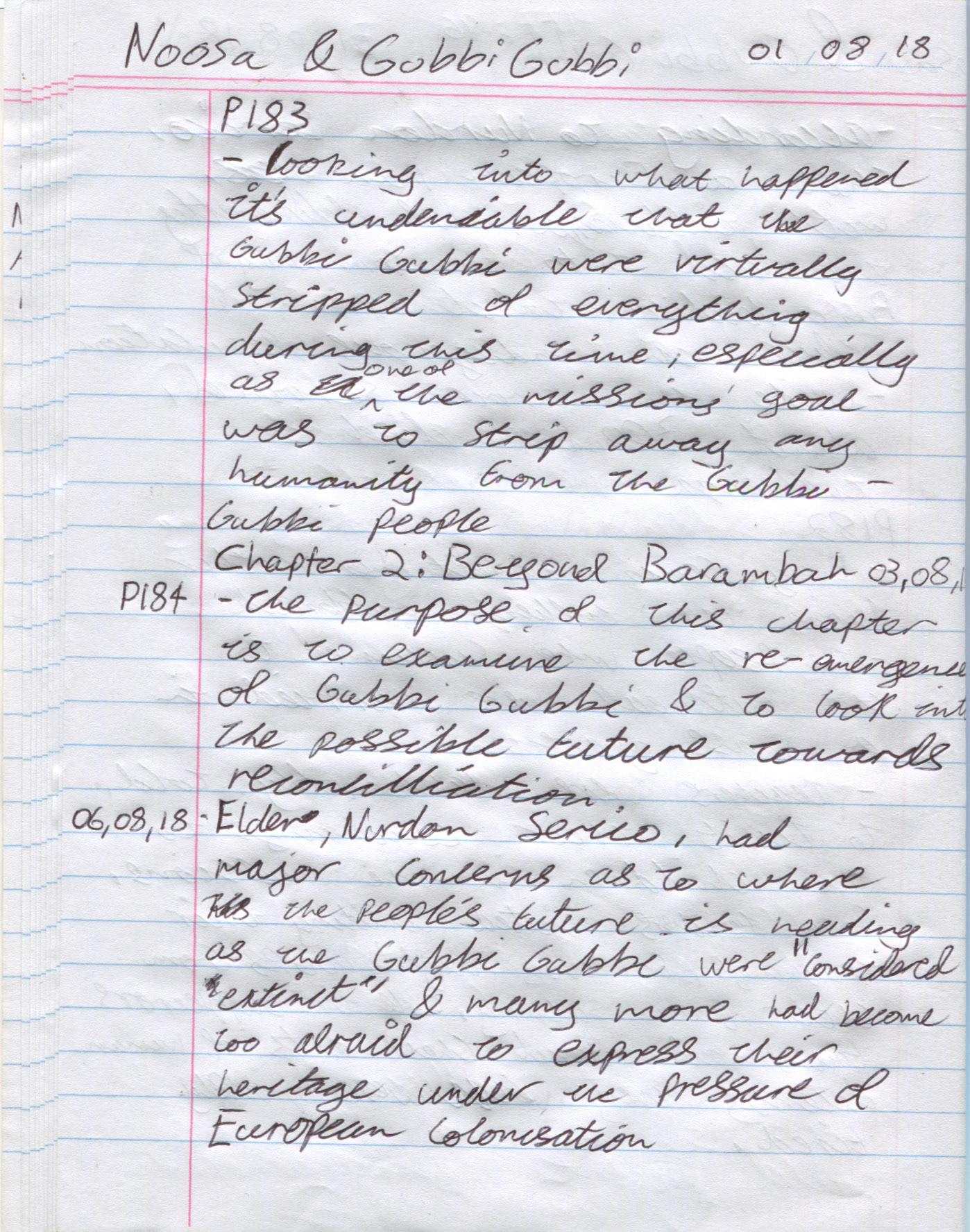 Currently reading through the Gubbi Gubbi section of 'Noosa and Gubbi Gubbi: The Land, the People, the Conflict'. there has been some pretty horrific revelations towards the treatment towards the Gubbi Gubbi and I may use some of these insights for future compositions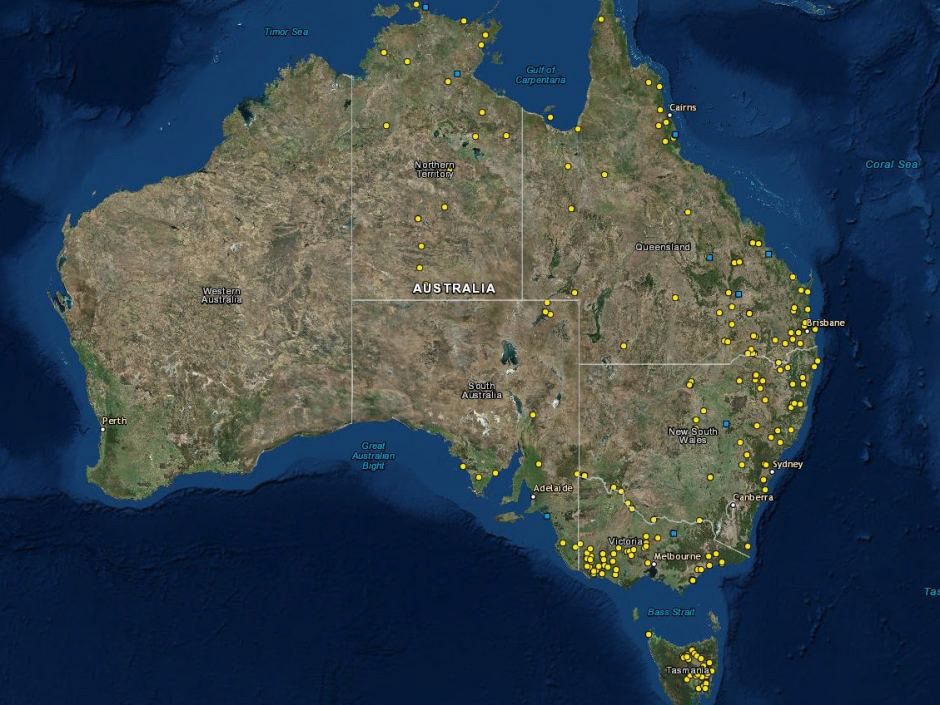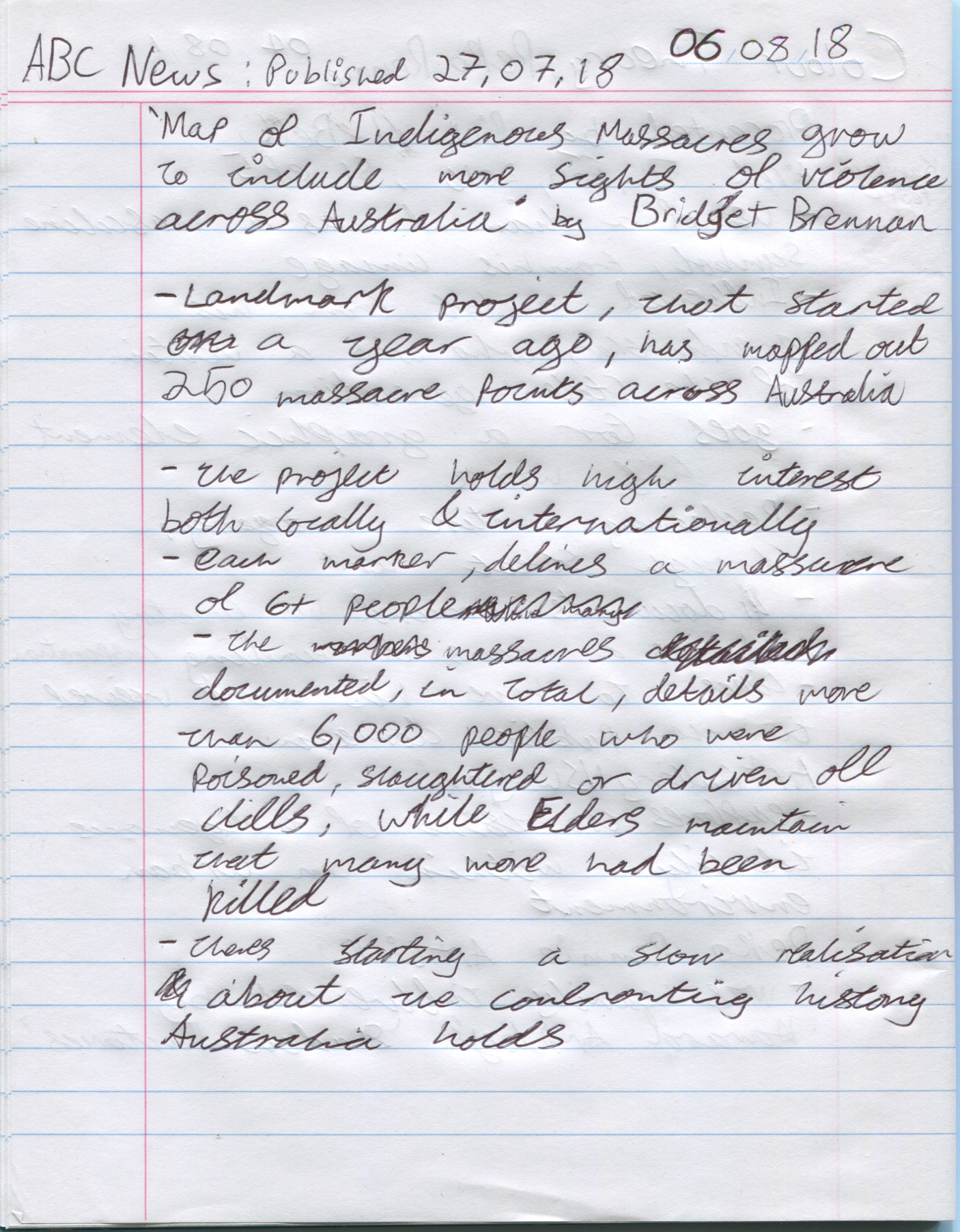 Map of all documented massacres, up to 1930, provided by University of Newcastle. (Key, Yellow refers to massacres against the Indigenous and Blue refers to Europeans massacred)
I was very interested in seeing this maps progress and what it would reveal about our confronting history. 
 University of Newcastle. 2018. Map of Indigenous massacres grows to include more sites of violence across Australia. Accessed August 4th, 2018. http://www.abc.net.au/news/2018-07-27/map-of-indigenous-massacres-grows-to-include-more-sites/10040206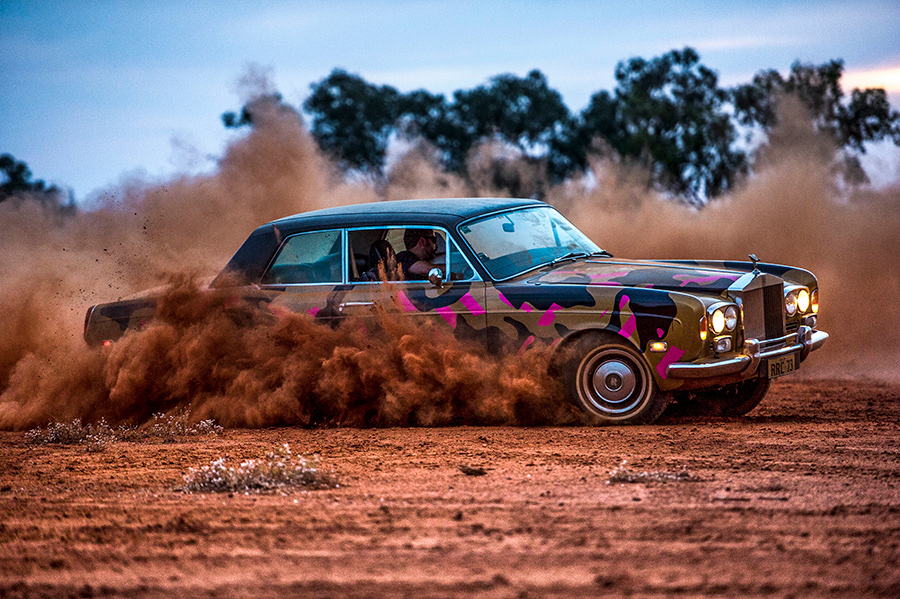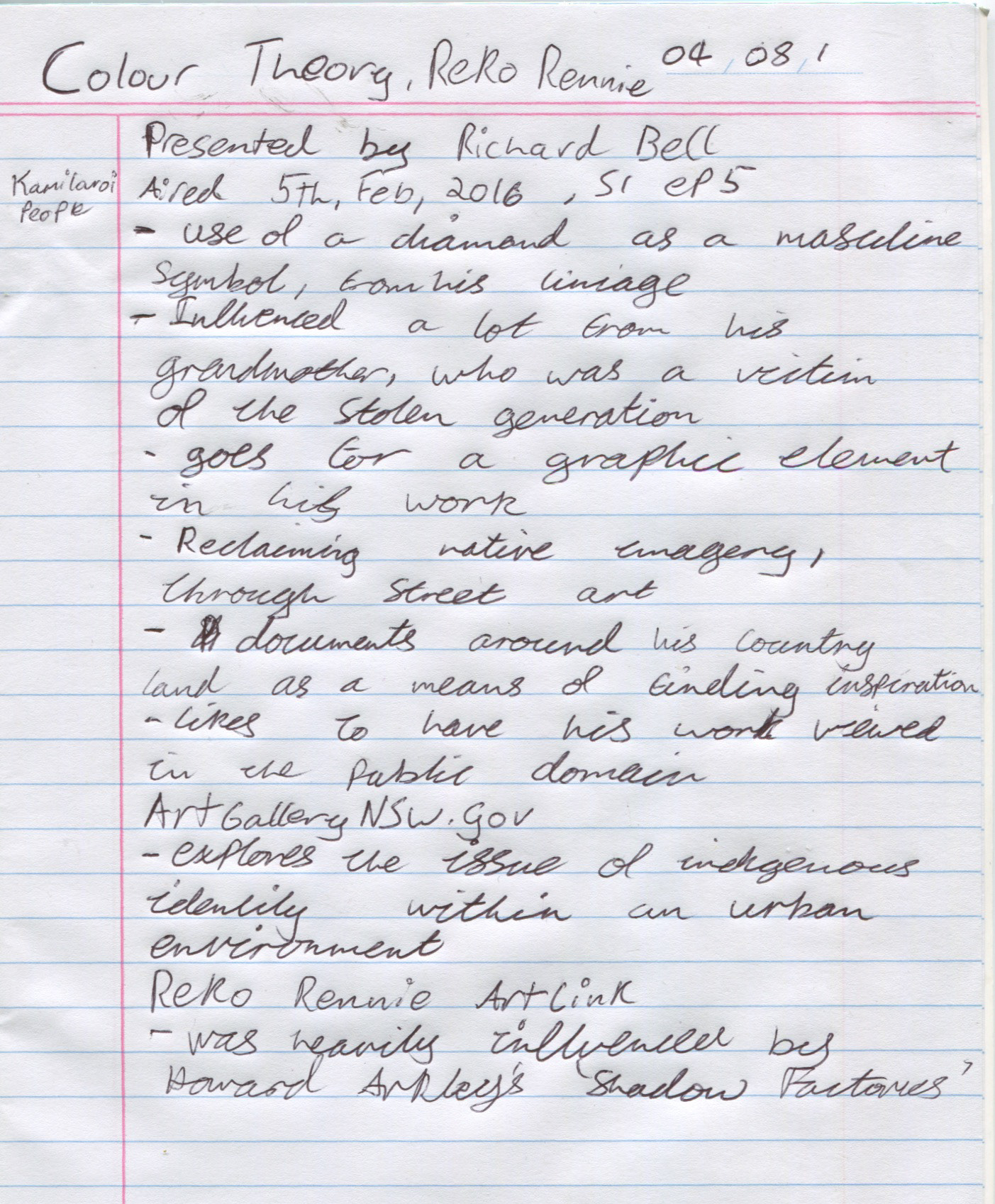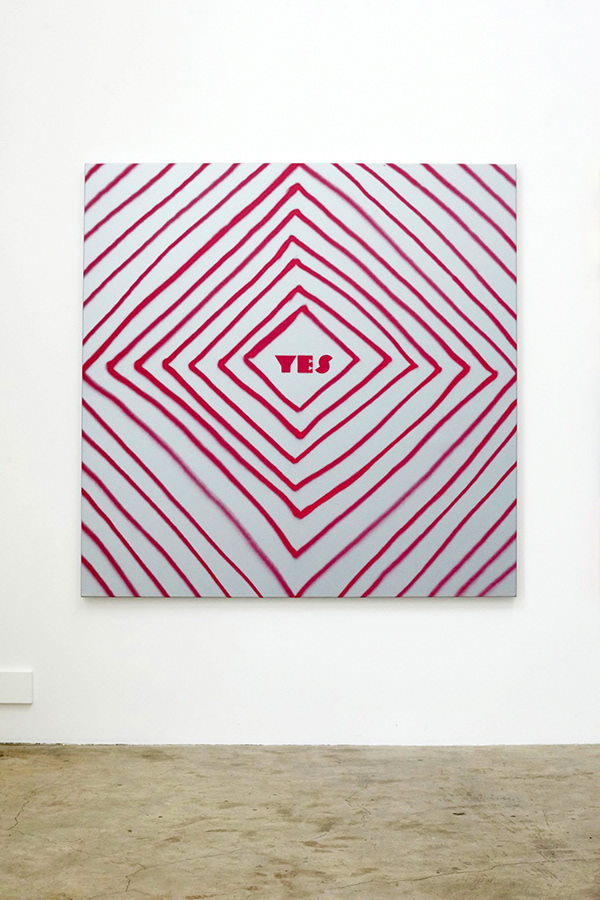 After seeing his work 'OA RR' exhibited at 'Defying Empires', I wanted to look into Reko Rennie's practice. Looking into his practice, he's very interested about exploring his Indigenous identity within an Urban environment, one of his methods of manifesting his themes and ideas is through the use of street art and the diamond shape, which is a masculine symbol for his people.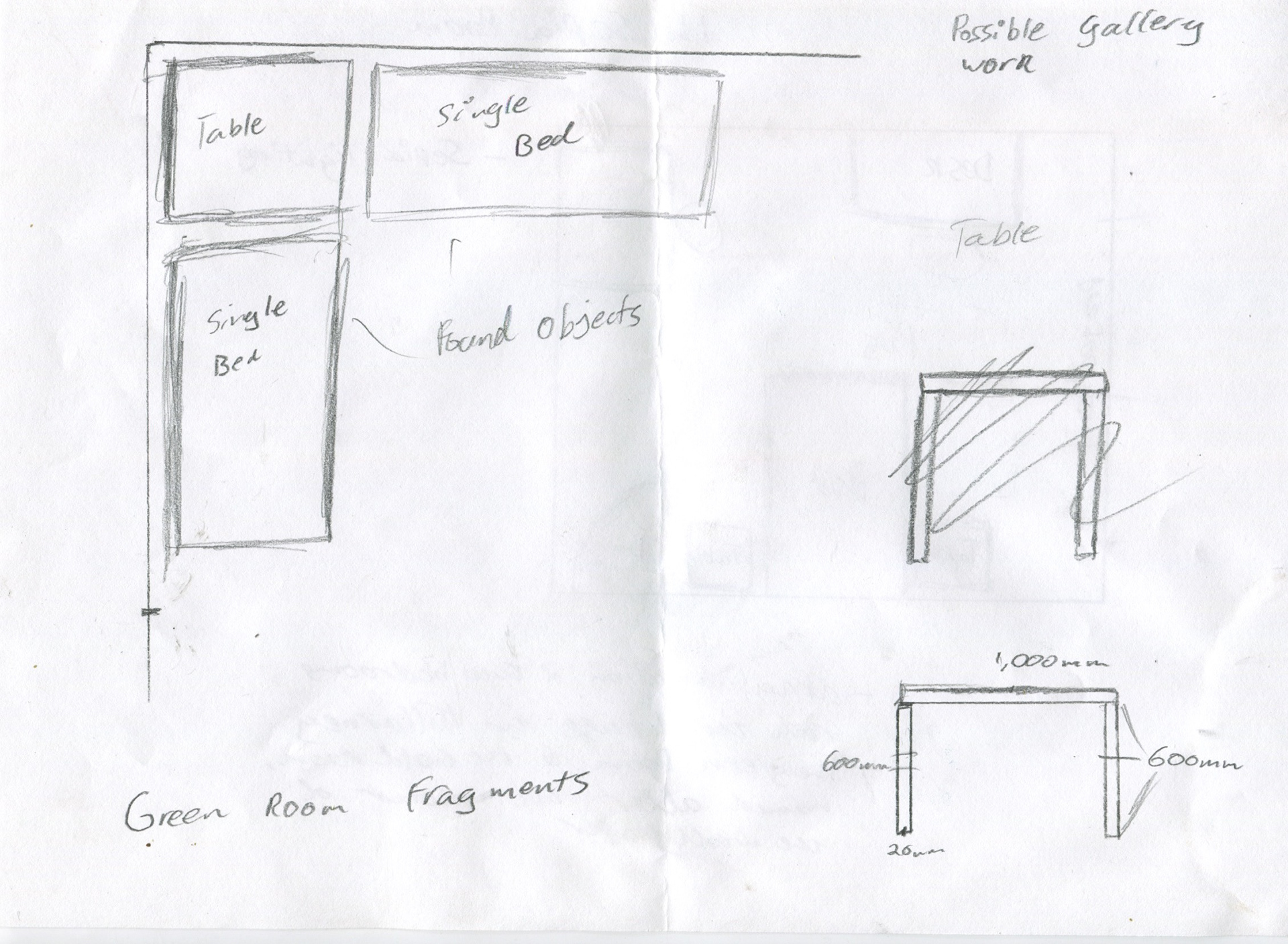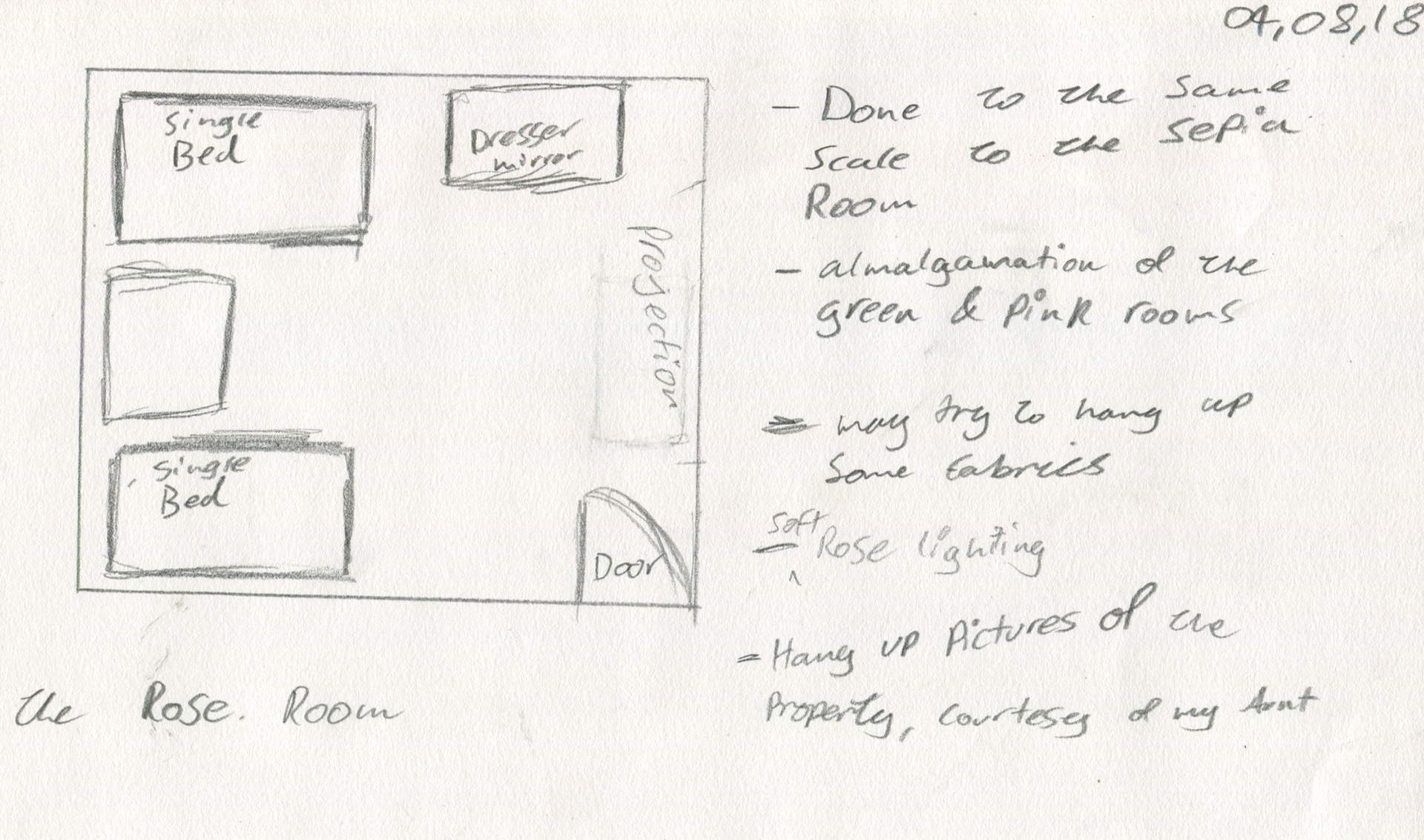 Some concept floor plans, if the Sepia Room doesn't come through, while I still have some spare single bed frames lying around. The plan on the left may end up being used for the gallery task, depending on what my peers bring to the table. The plan on the right is an alternative to the Sepia Room, the Rose Room, where I still take elements with the green room, but I'm fusing it with another room from the house 'The Pink Room'. The plan is called the Rose Room to keep with the nostalgic scheme. Though I would like to laser cut the "Welcome to the 'x' Room" text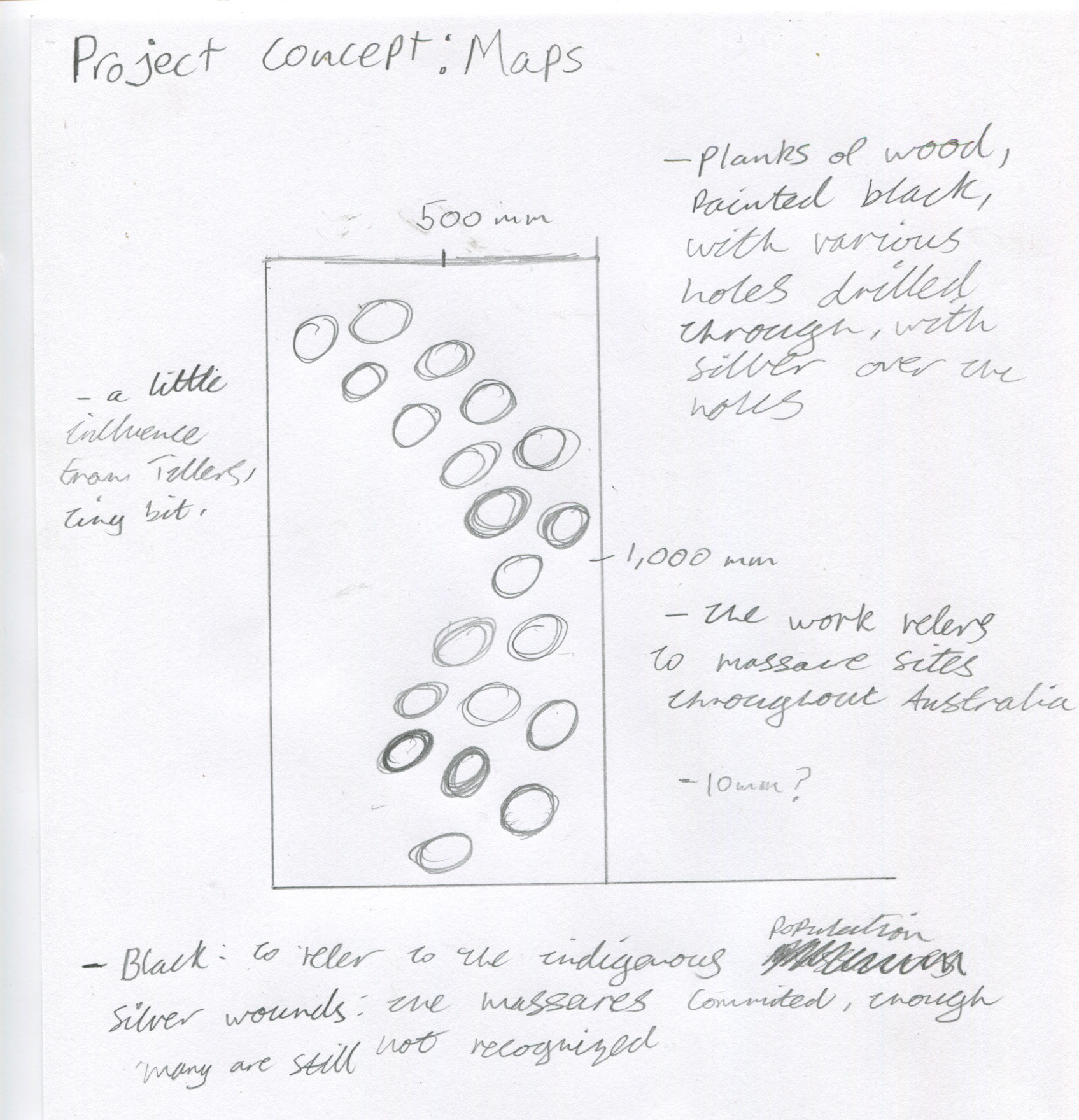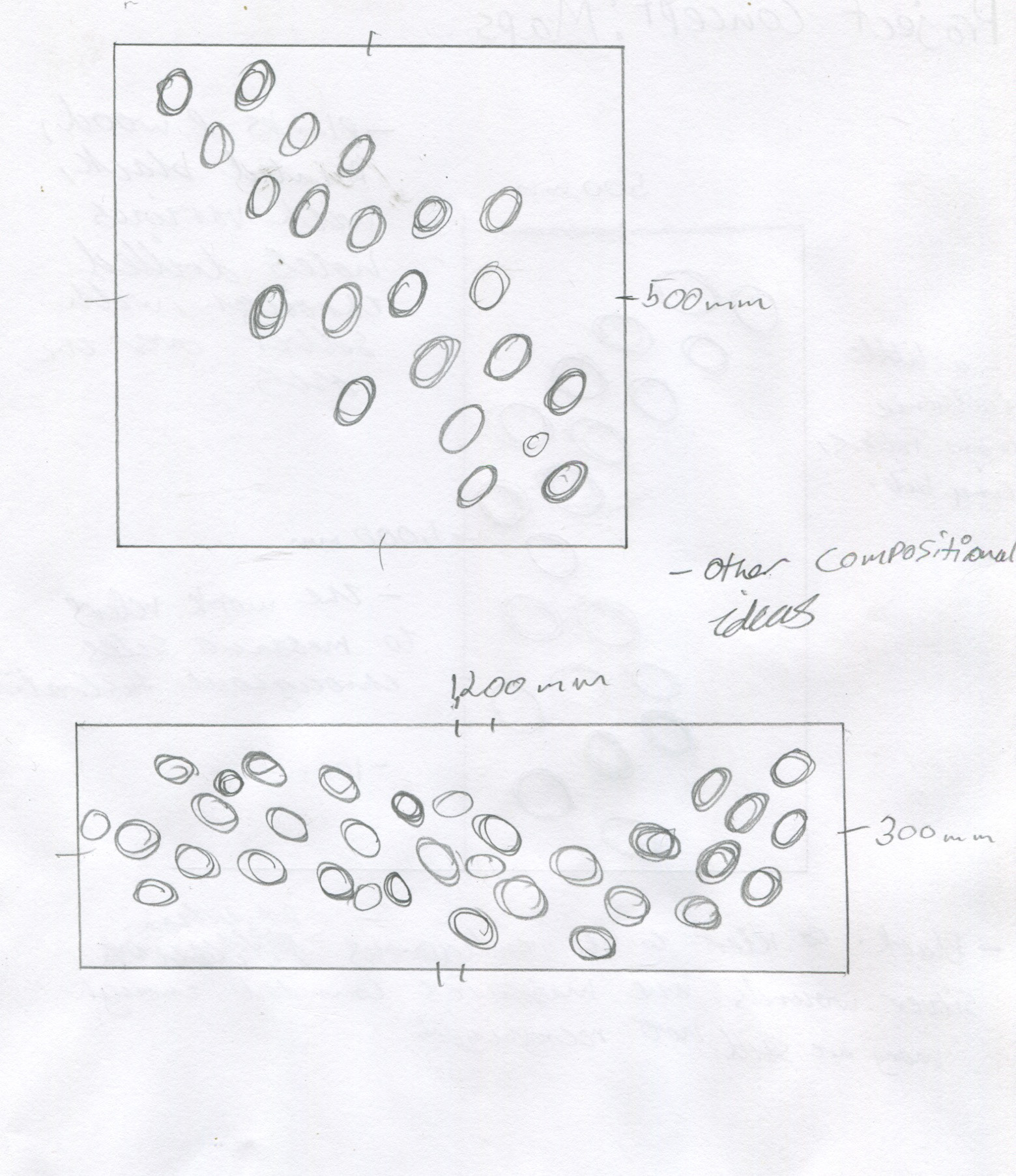 Some rough plans for a series of works refering to massacre sites, currently working on a maquette. I've also decided to burn the wood black rather than paint it black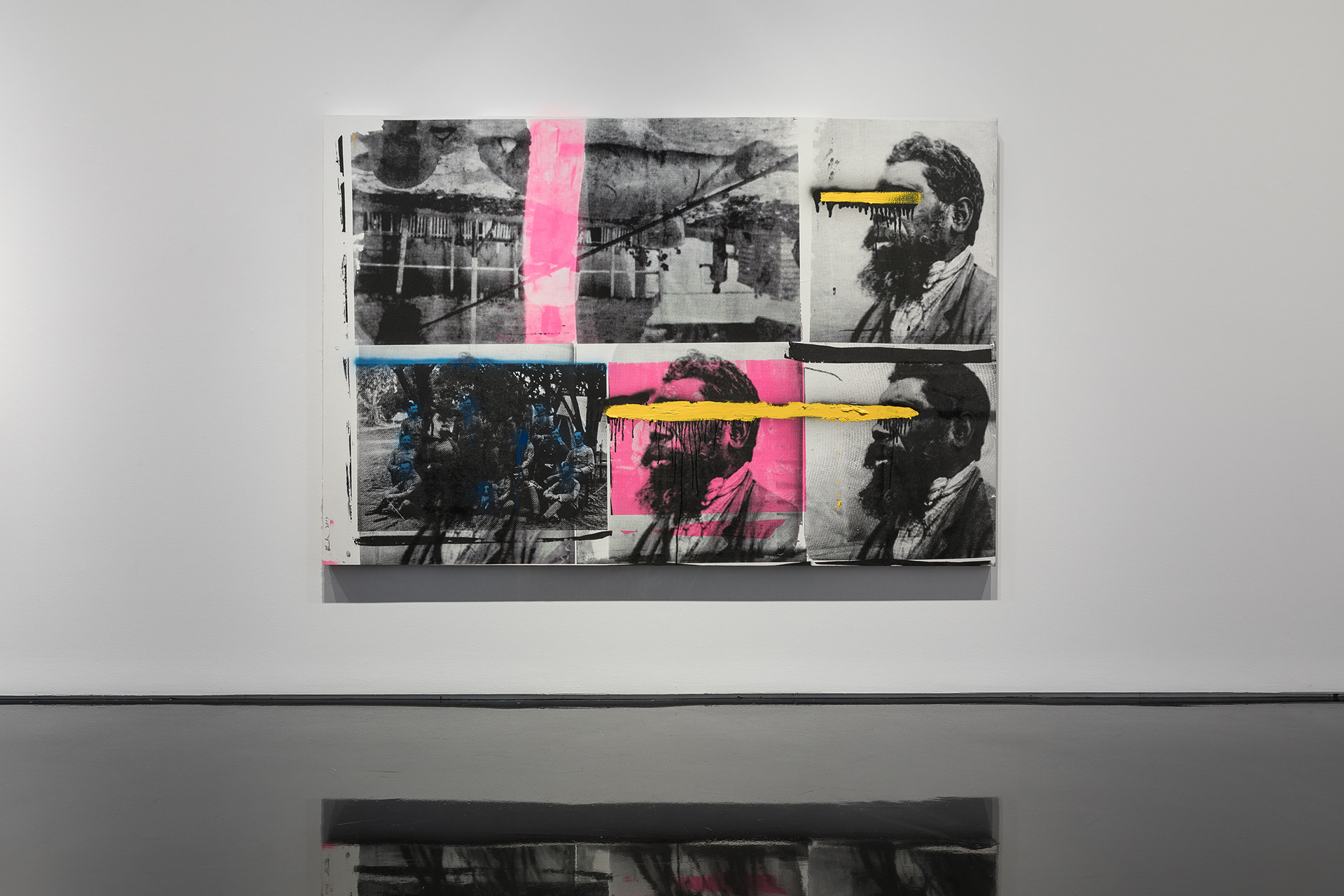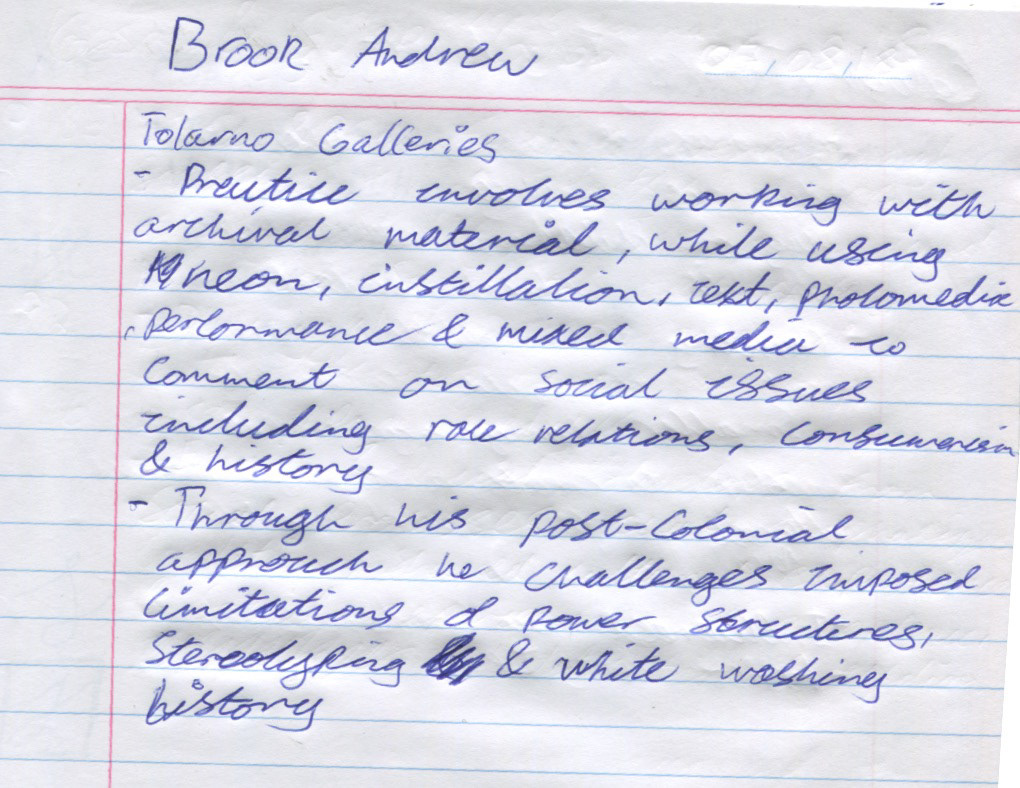 Was curious about looking into Brook Andrew, especially as he had spoken about being a pale indigenous artist